S Series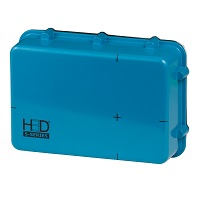 Permanent-Mount Spectrometer
Track real-time isotopic trends in industrial environments with the H3D® S100. S100 can be used as a mounted spectrometer with dashboard software to see isotopic trends or as a portable spectrometer with tablet interface.
Features
Practical high-performance gamma-ray spectrometer
Real-time view over network available
Compact and light weight
Industry-leading efficiency and energy resolution
Applications
Isotopic characterization of pipes and valves
Isotopic trend analysis
Outage monitoring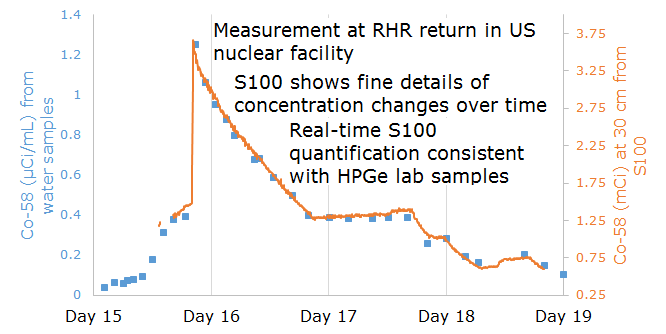 Model
Resolution (% FWHM @ 662keV)
Spectrometer Range (keV)
Imaging Range (keV)
Collimator (" Tungsten)
CZT Volume (cm3)
Weight (lbs.)
Battery Life (hrs.)
IP Rating
Temperature Rating (°F)
Startup Time (minutes)
User Interface
Spec Sheet
More Information
Contact us for more information, a demo, or quotation.
S100 and related systems are patent protected by: U.S. Pat No. 7,411,197 and U.S. Pat No. 7,692,155 under license from the University of Michigan, and U.S. Pat No. 10,032,264.
©Copyright 2014-2019 H3D, Inc., Ann Arbor, MI, USA
info@h3dgamma.com | +1 734 661 6416 | Join our mailing list! | Privacy Policy