GammAware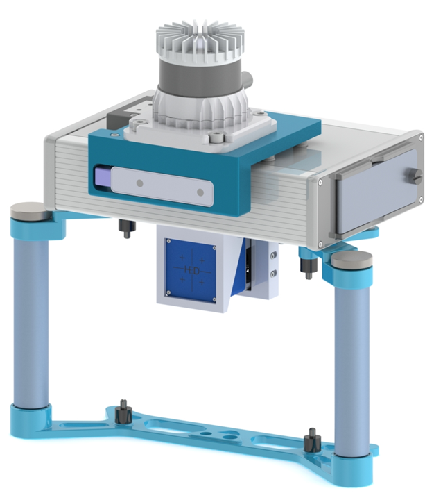 3D Radiation Imaging
H3D® GammAware is an add-on to H3D imagers to perform Simultaneous Localization And Mapping (SLAM). The combination of mapping and radiation imaging overlays radiation hot spots onto a 3D model of the scanned area.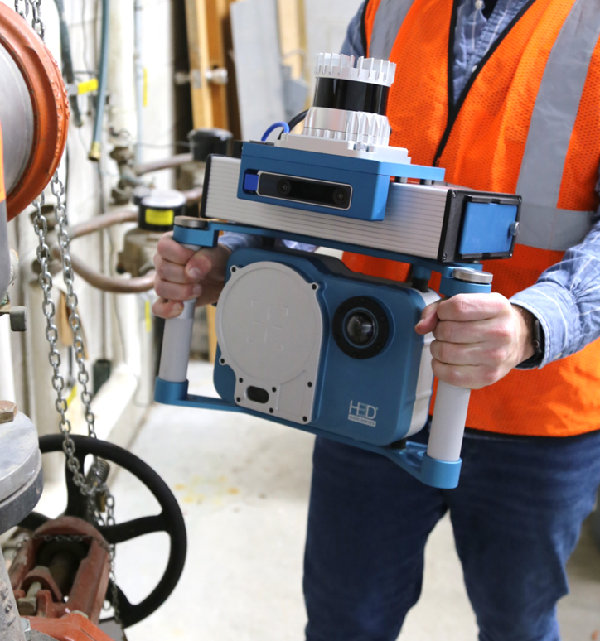 Compatibility

GammAware can be used with your existing H3D gamma-ray imaging systems such as:
H Series (ex: H100, H400, H420)
M Series (ex: M100, M400)
Capabilities

Create images and radiation maps enabling virtual navigation around the area. New capabilities can be unlocked, such as:
Improved source-term maps and dose-rate visualization tools
Shielding evaluations
Tools for time-motion ALARA dose estimations
Accurate characterization for waste shipments and storage
Whether you are looking to improve the information presented at pre-job briefings or assist in ALARA work plans, GammAware can provide the necessary tools.

New features are under development, so connect with H3D to steer the product to your exact needs.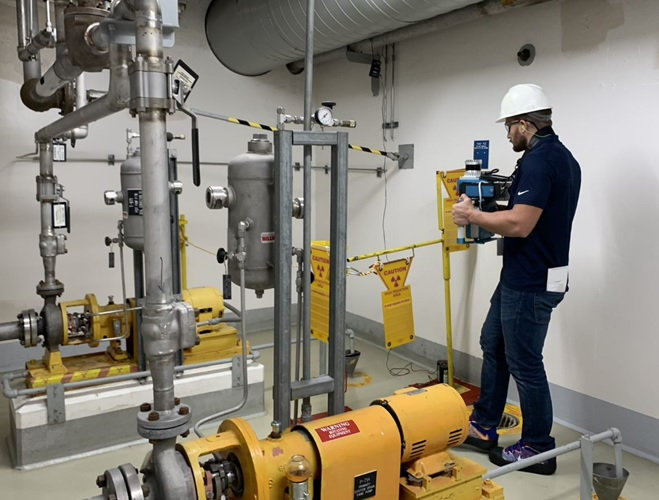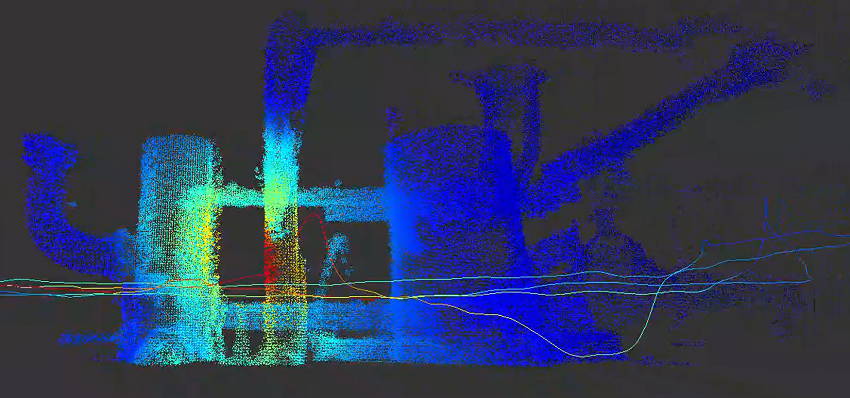 More Information
Contact us for more information, a demo, or quotation.
GammAware and related systems are patent protected by: U.S. Pat No. 7,411,197 and U.S. Pat No. 7,692,155 under license from the University of Michigan, and U.S. Pat No. 10,032,264 and U.S. Pat No. 11,539,936.