M Series
Custom Integrable CZT Module
The H3D® M400 was developed as an identification and quantification solution to meet any customer's application. It is a single module containing everything needed for high-resolution spectroscopy—perfect for integrating into custom projects.
Features
Highest product mass-to-volume efficiency
Near-HPGe energy resolution at room temperature
Compact size
Real-time spectroscopy, ID, and imaging
Applications
Unmanned vehicle-mounted characterization
High-sensitivity tiling
OEM integration
View results of CZT sensitivity testing conducted by the IAEA. These tests were performed using several H3D M series systems.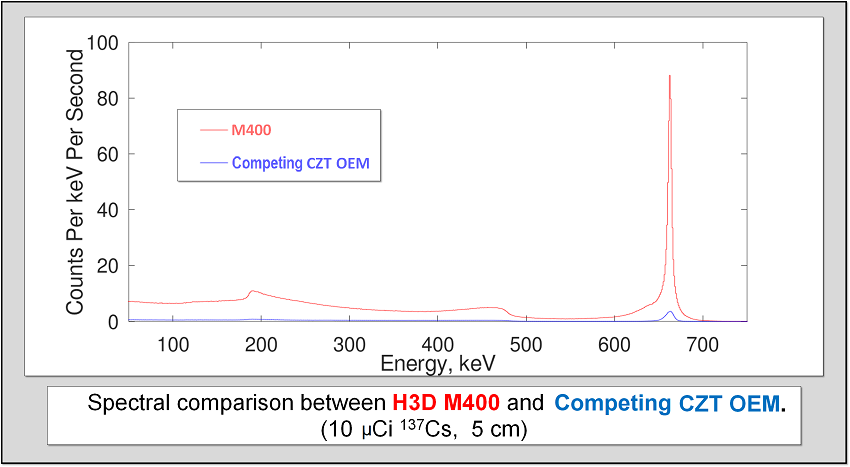 More Information
Contact us for more information, a demo, or quotation.
M400 and related systems are patent protected by: U.S. Pat No. 7,411,197 and U.S. Pat No. 7,692,155 under license from the University of Michigan, and U.S. Pat No. 10,032,264.