Polaris-S™
Permanent-Mount Spectrometer
Track real-time isotopic trends in industrial environments with Polaris-S™. Polaris-S™ is perfectly designed for short- or long-term monitoring.
Compact and less than 7 lbs.
No cryogenic cooling required
Near 1% FWHM energy resolution at 662 keV
Airtight and watertight for easy decontamination
Wireless or network connectivity to display spectrum and isotope trends
Pull data using wireless tablet or Ethernet network
Start-up time less than 2 minutes
Automated identification, and library selectable from full 3573-isotope ENDF library
Based on 3D-position-sensitive CdZnTe (CZT)
Polaris-S™ Shield is a collimated version of Polaris-S™. See Polaris-S™ Shield's spec sheet for more information.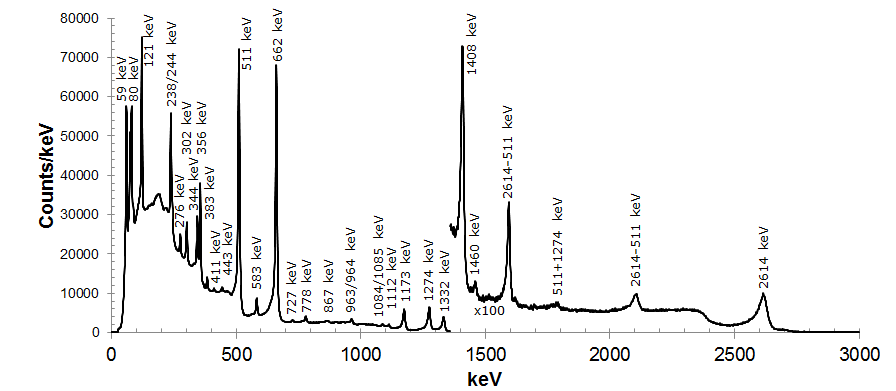 The Polaris-S™ package comes with:
The complete Polaris-S™ device, with gamma-ray spectrometer, AC/DC adapter, 7-hour battery for power back-up, wireless tablet to view and pull data, Ethernet port, and USB stick to store >6 months of data
2 years of warranty
2 years of guaranteed calibration
2 years of free software updates
Unlimited technical support
The rights to use the device anywhere you want
Windows-based analysis software for advanced post-processing of recorded data, with Excel integration
Signup to receive future updates about H3D and our products here.
Polaris-S™ and related systems are patent protected by: U.S. Pat No. 7,411,197 and U.S. Pat No. 7,692,155 under license from the University of Michigan.